About Us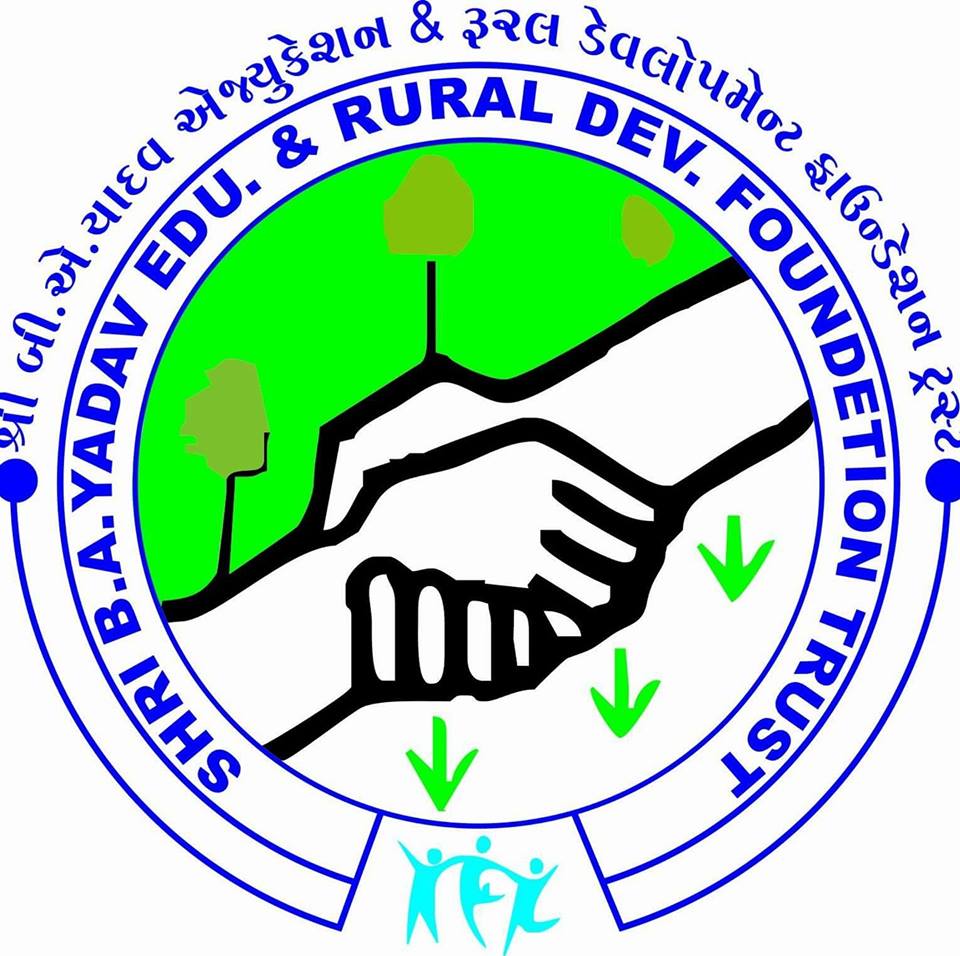 Shri B.A.Yadav Education & Rural Development Foundation Trust is a registered trust established in the year 2003 and working in the state of Gujarat. We have been contributing to community development for the last 16 years.

We envision sustainable development of underprivileged communities and also provide a platform to strengthen their voice.

The Trust has undergone growth in terms of expansion of geographical reach and programmatic intervention over the last 16 years. Its engagement with the community encompasses broad sectoral interventions such as: Awareness for fishermen, Street Play, Tribal development, Livelihood, Vocational training and Health.

We focus on capacitating, strengthening and enabling the community in such a way so that they become self-reliant and confident to chart their own growth and development in the near future. We are rooted in the community and operate with community input, involvement, and investment, embracing the community as an integral part of our success.
Vision
We believe that people who are educated and healthy and recognized as equal global citizens have greater opportunities. Our vision is that empowered equitable relationships will ultimately drive the evolution of development and help to succeed and improve their quality of life.

Mission
We are on a mission to help people enjoy equality and equal opportunity, and have a positive impact on society. Ultimately this begins with empowerment and we believe it is the main way in which people can achieve their potential and for communities to become the architects of their own success.

We want to challenge prejudice and stereotyping and create fair working models of development.

We want to work with local stakeholders to find solutions to social, health, environmental and economic challenges, and be part of a team where collaboration is the key. We are underpinned by a duty to protect human rights and natural resources, and to promote social justice and equality for everyone.
Objectives
To establish education institutions like Special schools, Training schools, Technical and Professional Colleges
To develop social, cultural and ethical standards of the society in general social work projects and women welfare programs
To organize, establish, run, aid, take over and develop hostels, orphanages, care home for students, destitute, orphans etc,
To establish and run libraries, reading rooms etc. for the benefit of children, students, teachers as well as general public
To establish adult educational centers to promote literacy among the poor
To help the poor and the needy by providing medical facilities and access to care centers
To prevent disability among children and adult and to undertake rehabilitation of disabled children and adults
To develop backward villages and weaker sections of people through integrated socio-economic activities in horticulture, youth training, women and child welfare activities and improve the living conditions of the villagers and slum dwellers
To provide comprehensive health and nutrition services by setting up Community Health Facilities, Mobile Medical Care, Disability care and Day-care Centers for children
To help the needy and poor irrespective of caste and creed with supply of clothing, books food and medical aid whenever necessary and possible and in particular feeding and clothing and giving medical aid to needy and slum dwellers